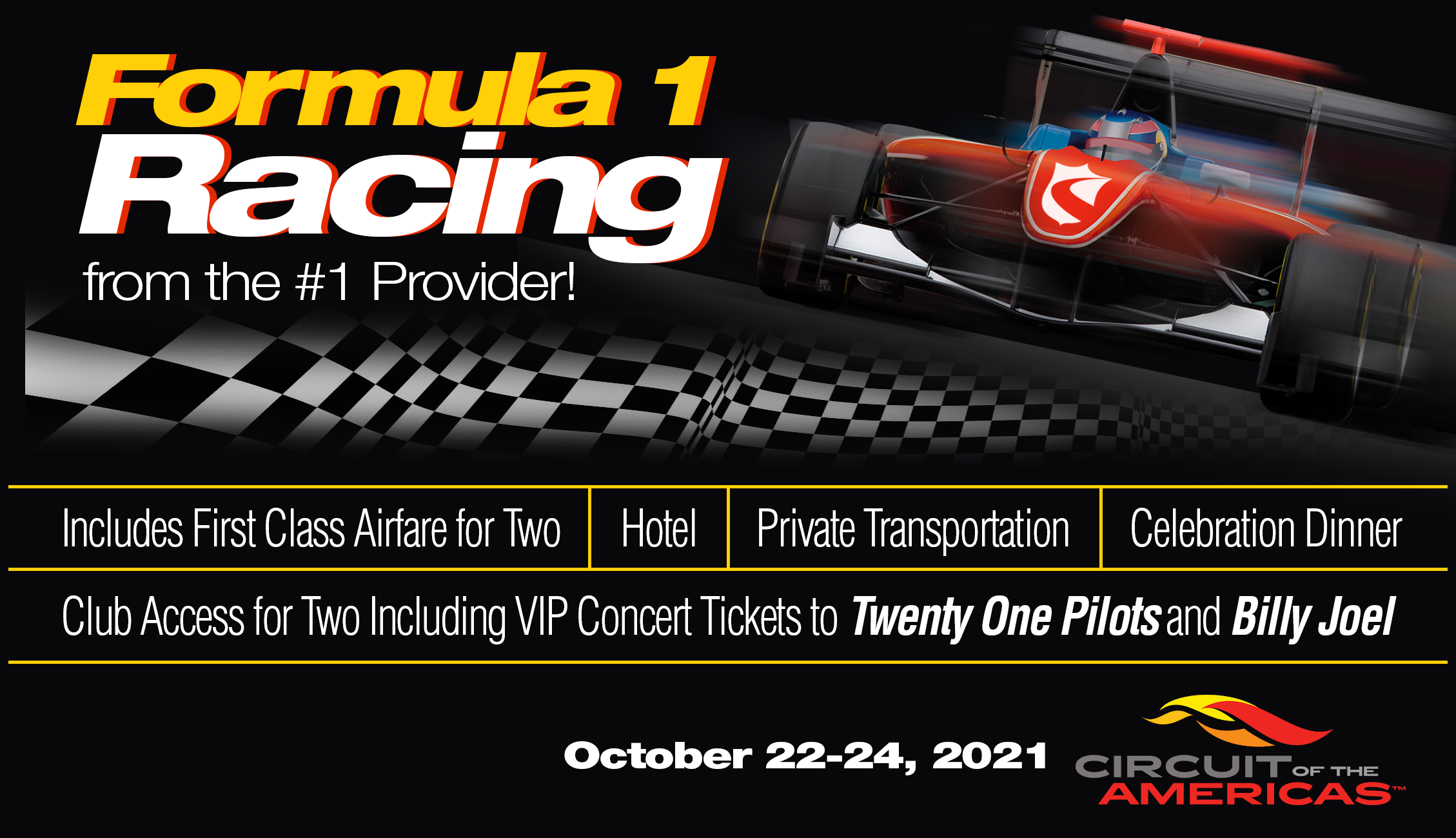 As a RoadVantage Agent, You Could Win an All-Inclusive Formula 1 Racing Weekend Just for Asking Your Dealers to Vote in the Dealer's Choice Awards!
Circuit of the Americas Racetrack • October 22-24, 2021
What does the winner receive?
Tower Club Access for Two to the F1 3-Day Event with All-inclusive Food and Beverage at the Track — These are not just tickets. This is a Club level experience where you will enjoy VIP treatment.
VIP Tickets to see Twenty One Pilots and Billy Joel in Concert
First Class Airfare
Hotel Accommodations
Private Transportation
Celebration Dinner
What does it take to win? You've already started!
Every 10 Dealers' Choice Entries from Your Dealers = One Chance in the Drawing
Every 10 Dealers' Choice entries from your Dealerships' personnel, when they go through your landing page to vote, will earn you one chance in our Formula 1 drawing to be held on August 20, 2021.
It's easy — just continue asking your Dealership personnel to vote with the link you've already received from your RoadVantage representative!
For more information, call your representative or RoadVantage Sales Toll -Free: 855-680-2200