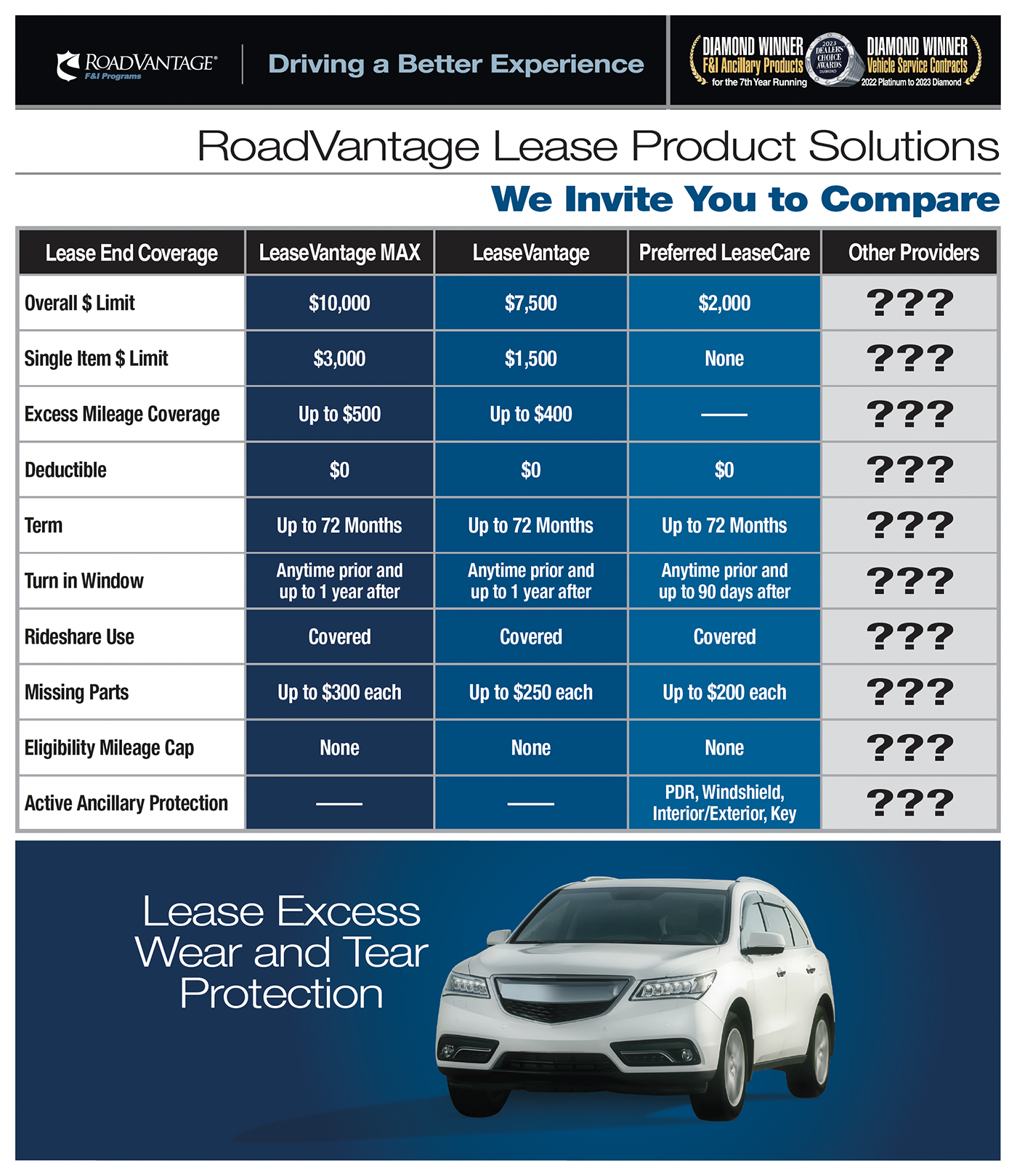 Products Designed for Today's Lease Customers
In an era where the cost of ownership continues to rise, leasing has emerged as an increasingly popular choice among consumers. The RoadVantage Lease Product Suite offers dealers invaluable tools to harness the potential sales opportunities that lease customers represent. Let's talk today about how these products can help you conquest new business. Call your RoadVantage representative today.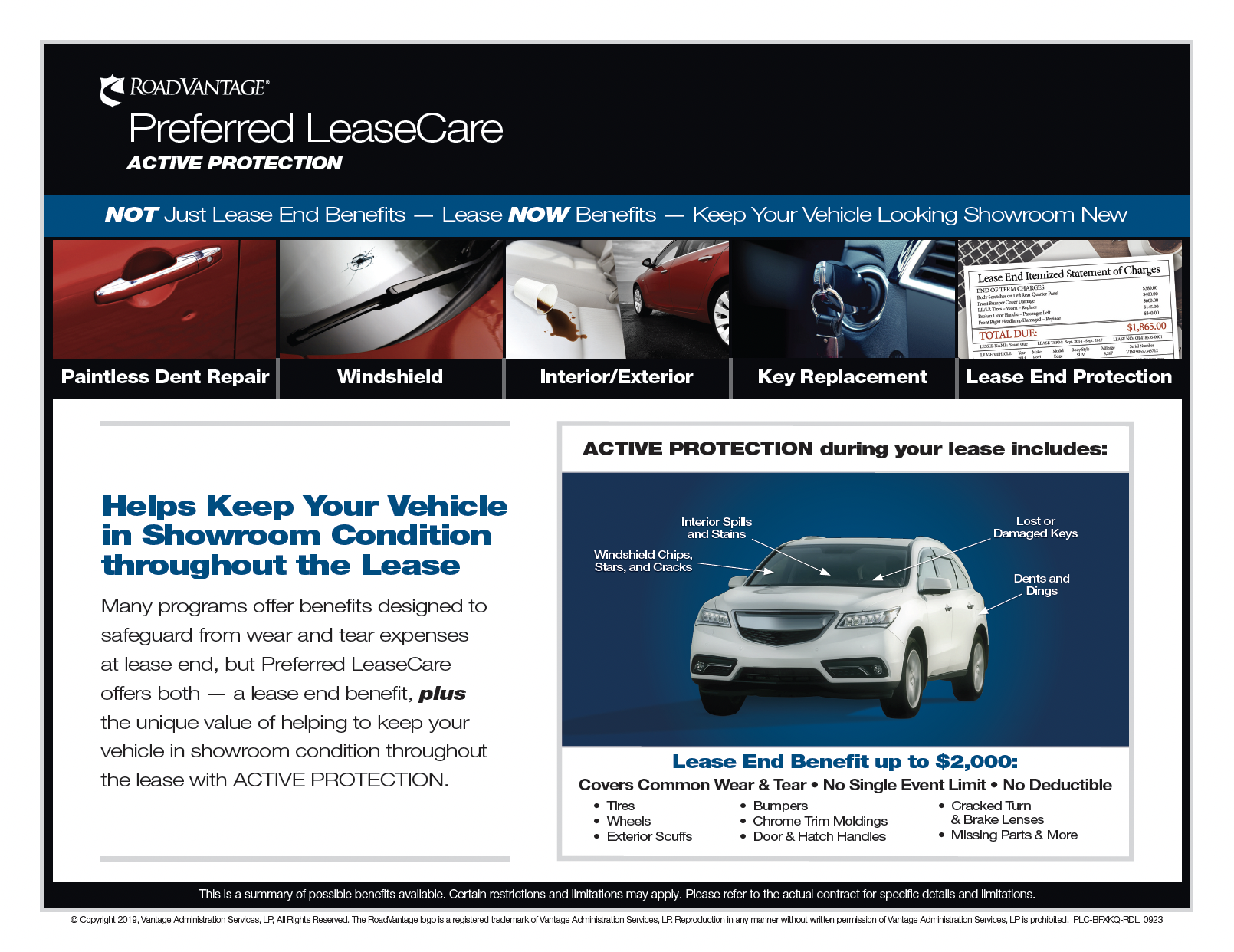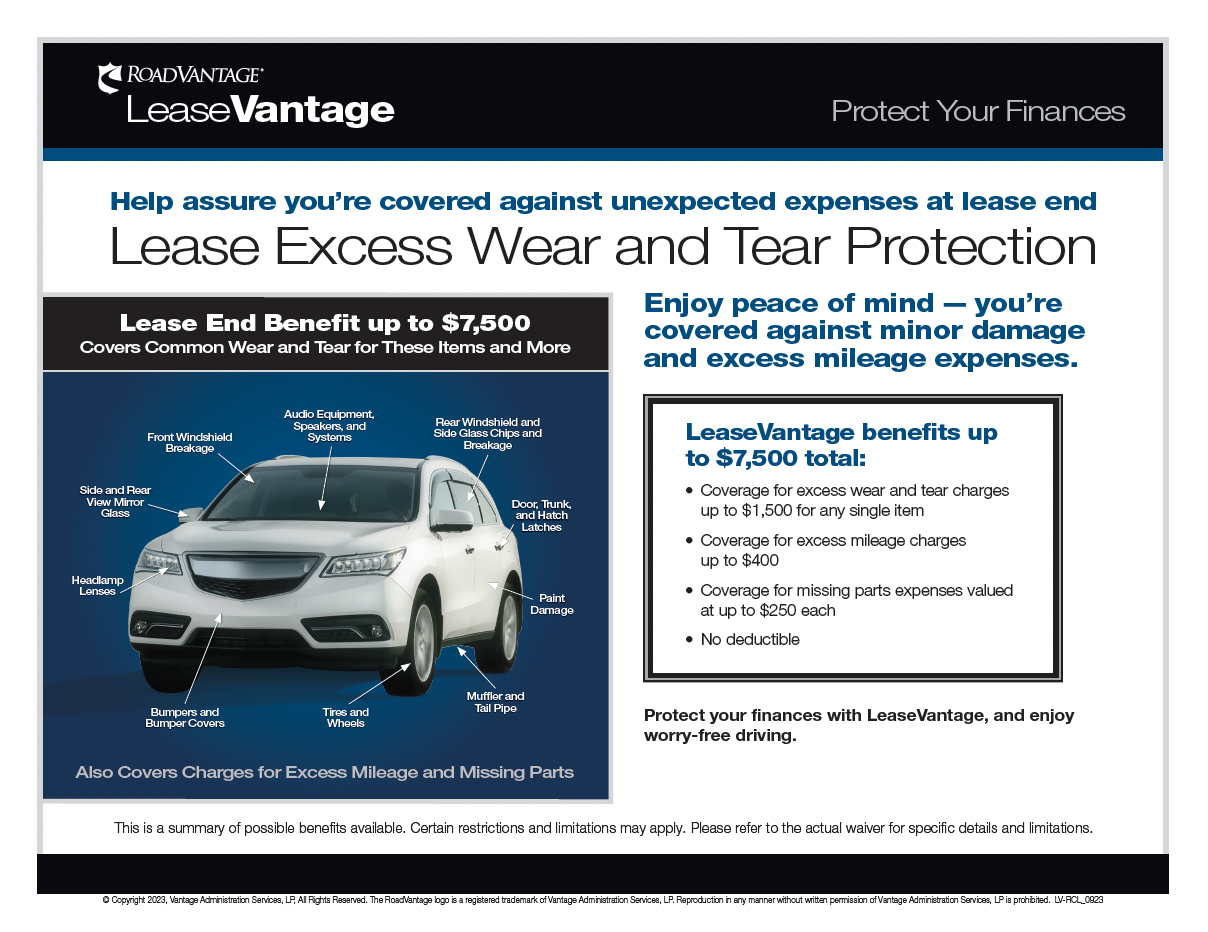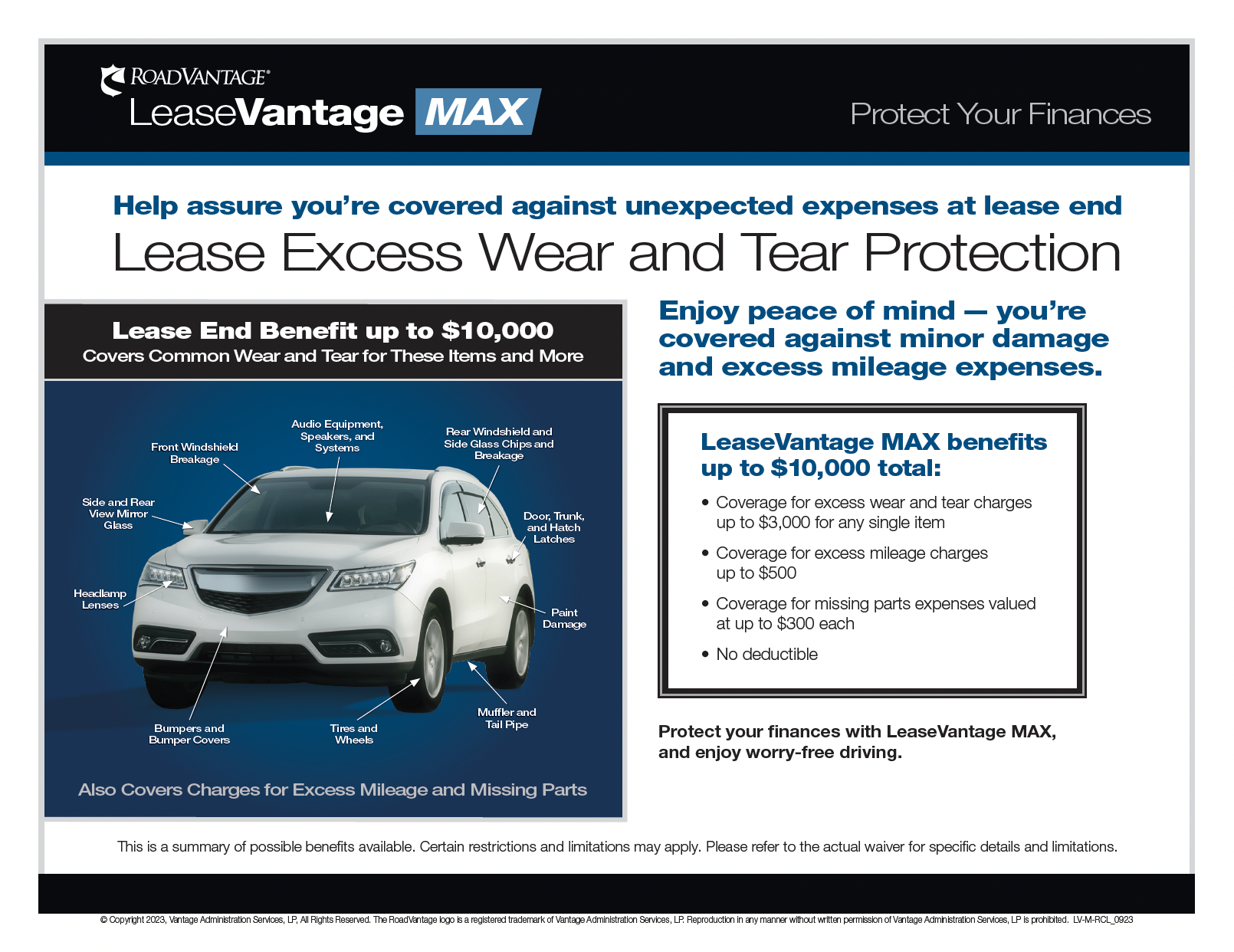 Deliver an Exceptional Customer Experience with the most robust coverage and highest levels of claims service in the industry — call RoadVantage Sales Toll Free: 855-680-2200 to learn more.