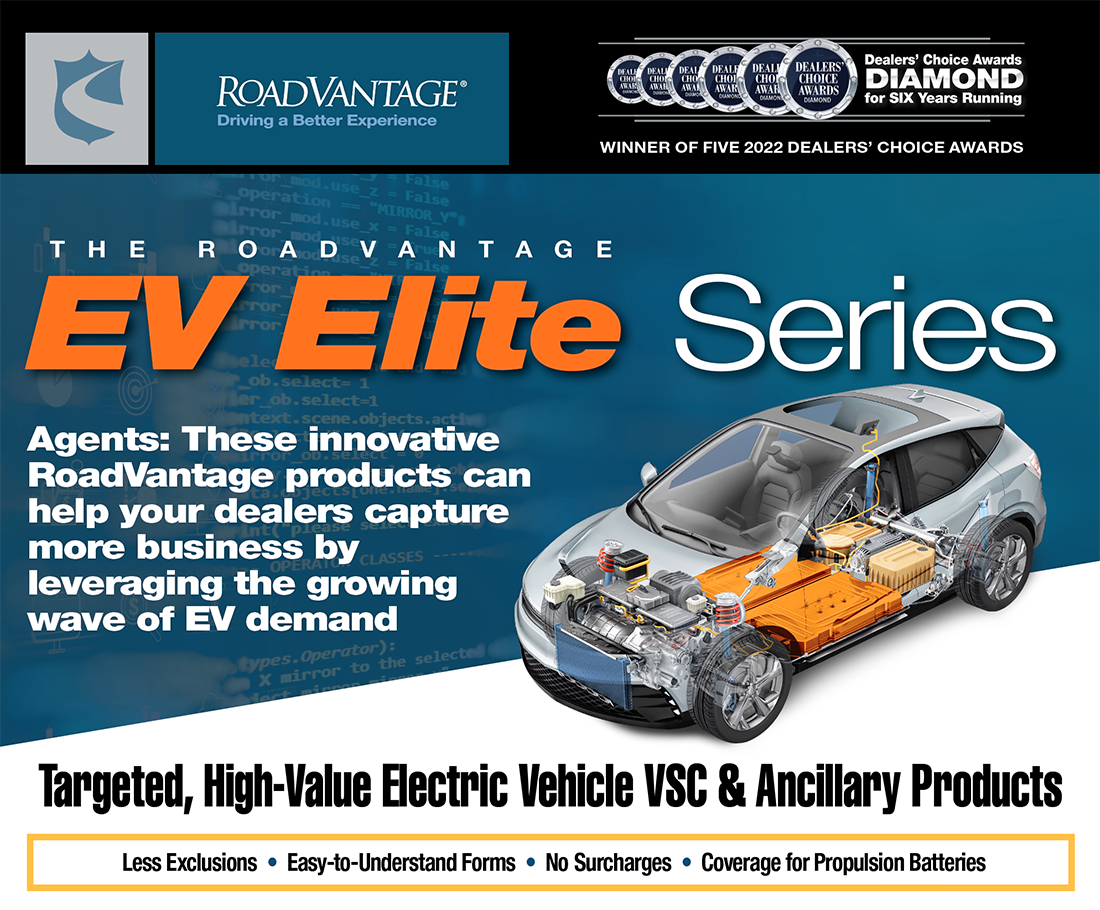 RoadVantage offers the most EV coverage of any provider with four distinct programs designed to ease the minds of electric vehicle buyers.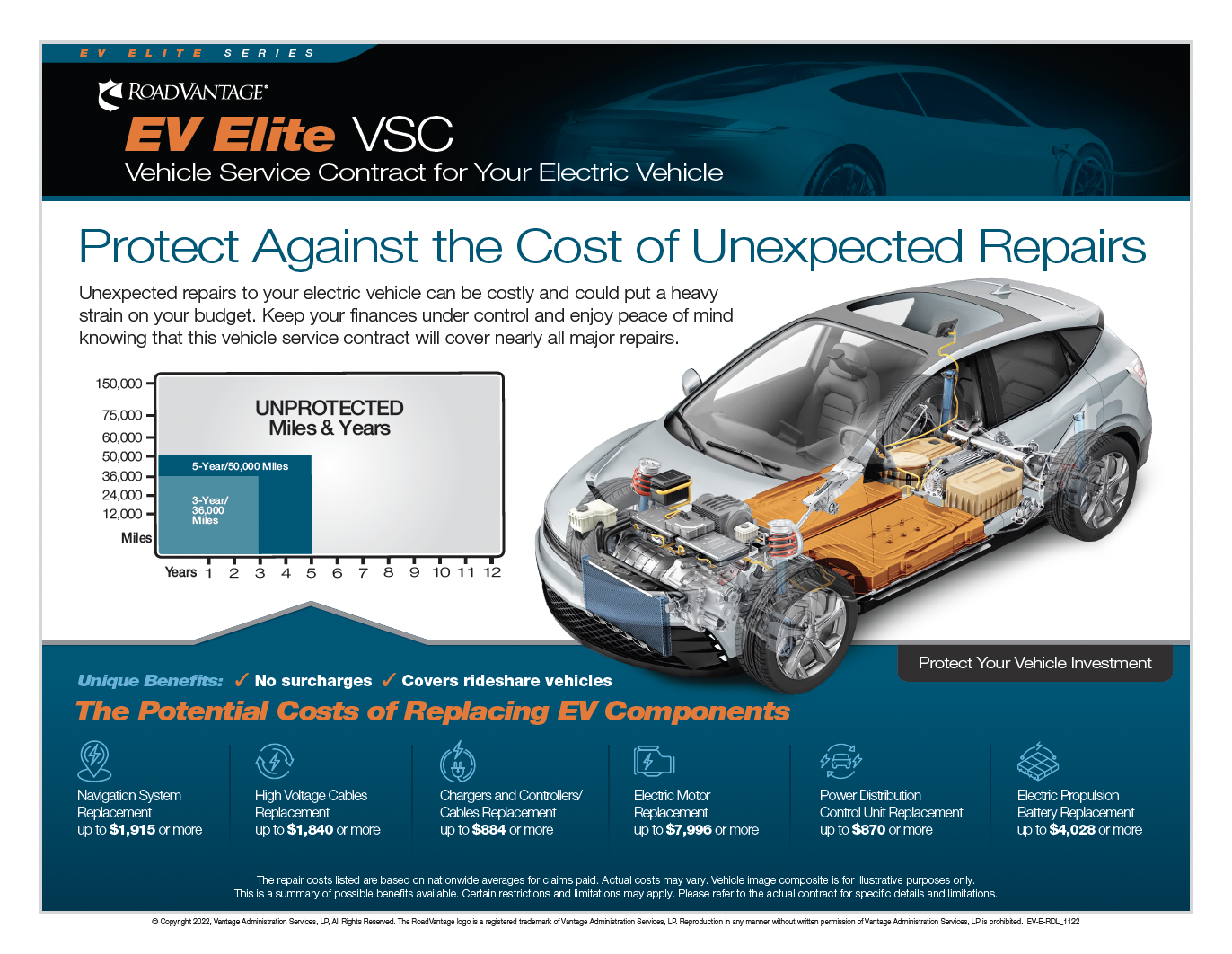 EV Elite VSC
With Optional Propulsion Battery Coverage and Much More
RoadVantage EV Elite VSC provides robust exclusionary coverage for the electric vehicle buyer, including protection for home charging stations, electric motors, high-voltage cables, and much more. Includes coverage for up to 12 years and 150,000 miles, no in-service dates, and no surcharges.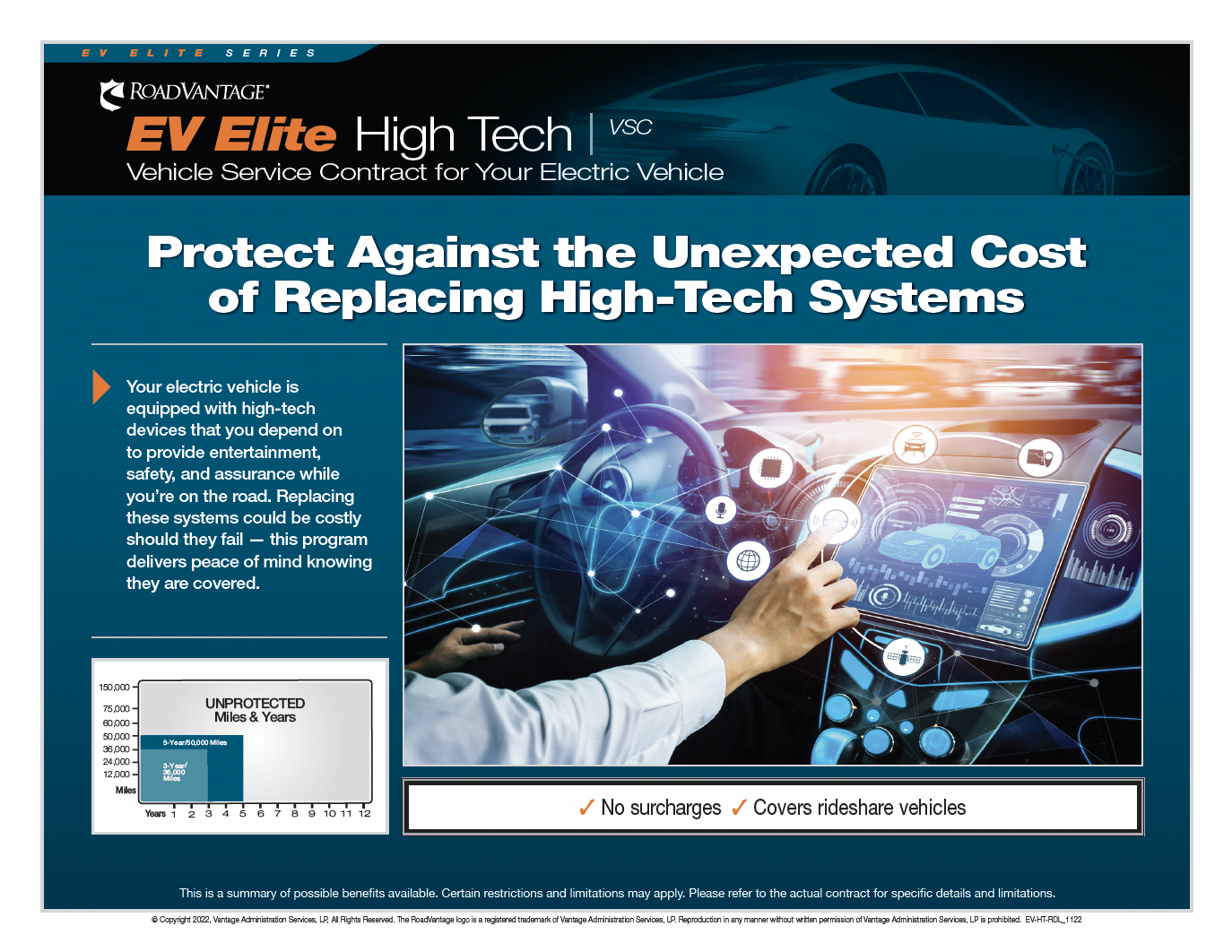 EV Elite High Tech VSC
Covers the Multitude of High Tech Electric Vehicle Components
RoadVantage EV Elite High Tech VSC protects the vital high-tech parts featured on the newest electric vehicle models. Driver assistance systems, touch screen displays, audio/video, and navigation systems are all covered, plus much more.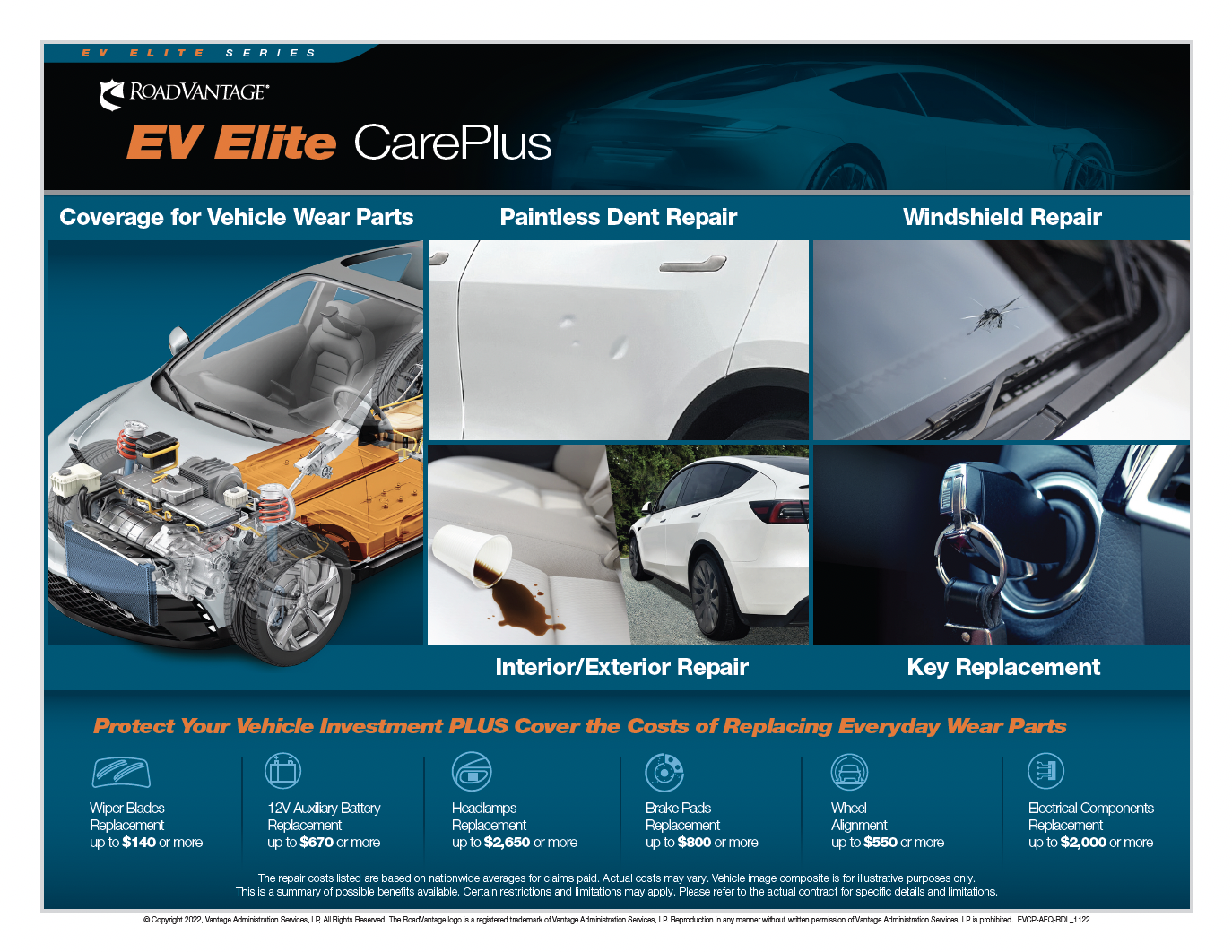 EV Elite CarePlus
Protects Against the Costs of Everyday Wear Plus Adds Ancillary Protection
RoadVantage EV Elite CarePlus provides protection against the costs of everyday wear items for electric vehicle buyers — includes coverage for wheel alignment, brake pads, wiper blades, electrical switches, fluids, and much more — plus adds the value of ancillary coverage.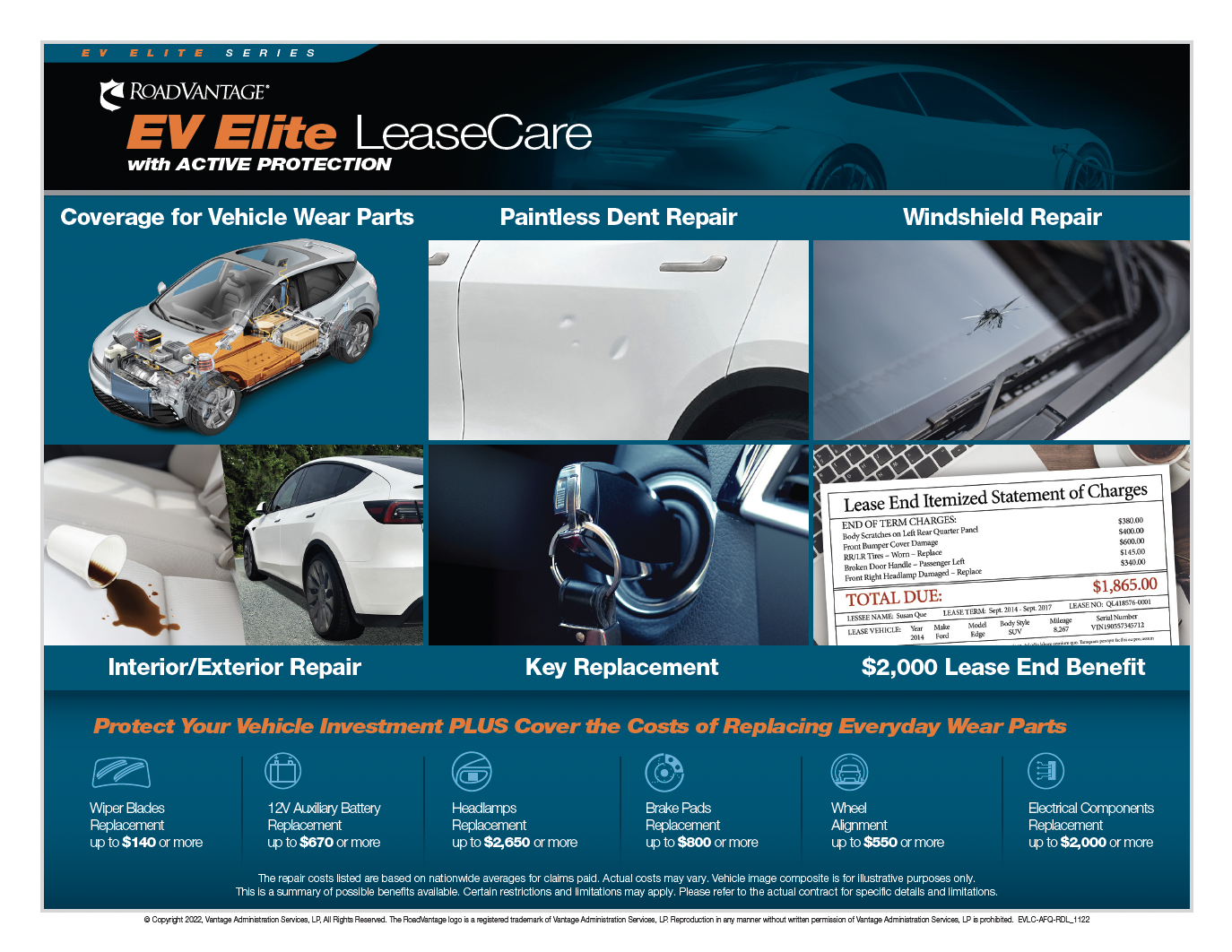 EV Elite LeaseCare
Wear Parts and Ancillary Coverage Plus a $2,000 Lease End Benefit
This bundle will help lease customers protect the vehicle's appearance, cover the cost of wear parts, and protect them from unexpected lease-end charges.
Deliver an Exceptional Customer Experience with the most robust coverage and highest levels of claims service in the industry — call RoadVantage Sales Toll Free: 855-680-2200 to learn more.