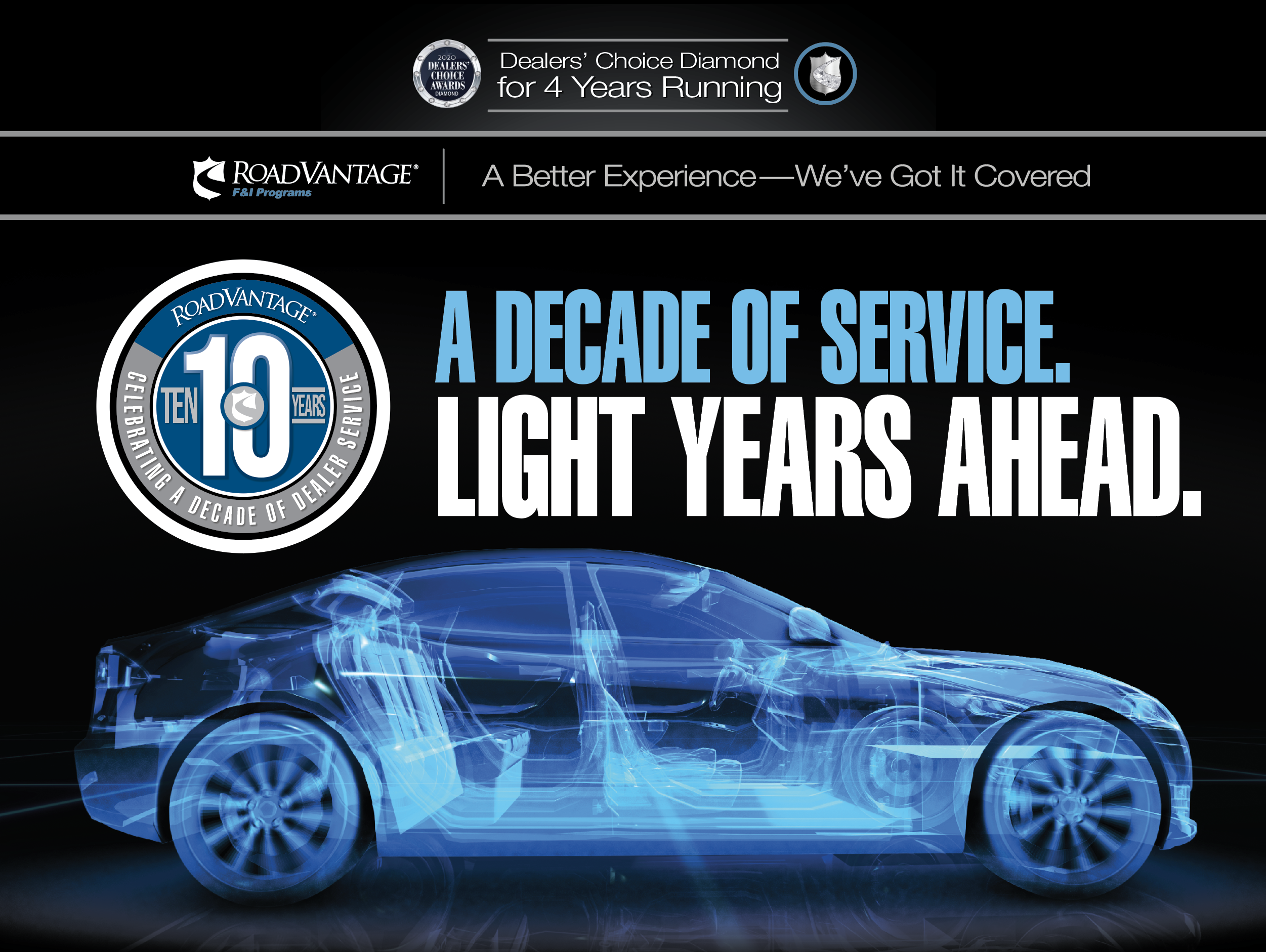 THANK YOU, AGENTS & DEALERS, FOR AN AMAZING TEN YEARS !!!
RoadVantage is honored by the trust you place in the value we provide.
We know and acknowledge the gratitude we owe our Agent Partners. We appreciate the support we've received over the last ten years, and we promise to continue delivering an exceptional experience to you, your Dealers, and their customers. 
4-time Dealers' Choice Diamond Award winner
__________________
98% of claims approved in 7 minutes or less
__________________
RoadVantage consistently delivers an exceptional customer experience
__________________
For information on how we can help, call RoadVantage Sales Toll Free: 855-680-2200