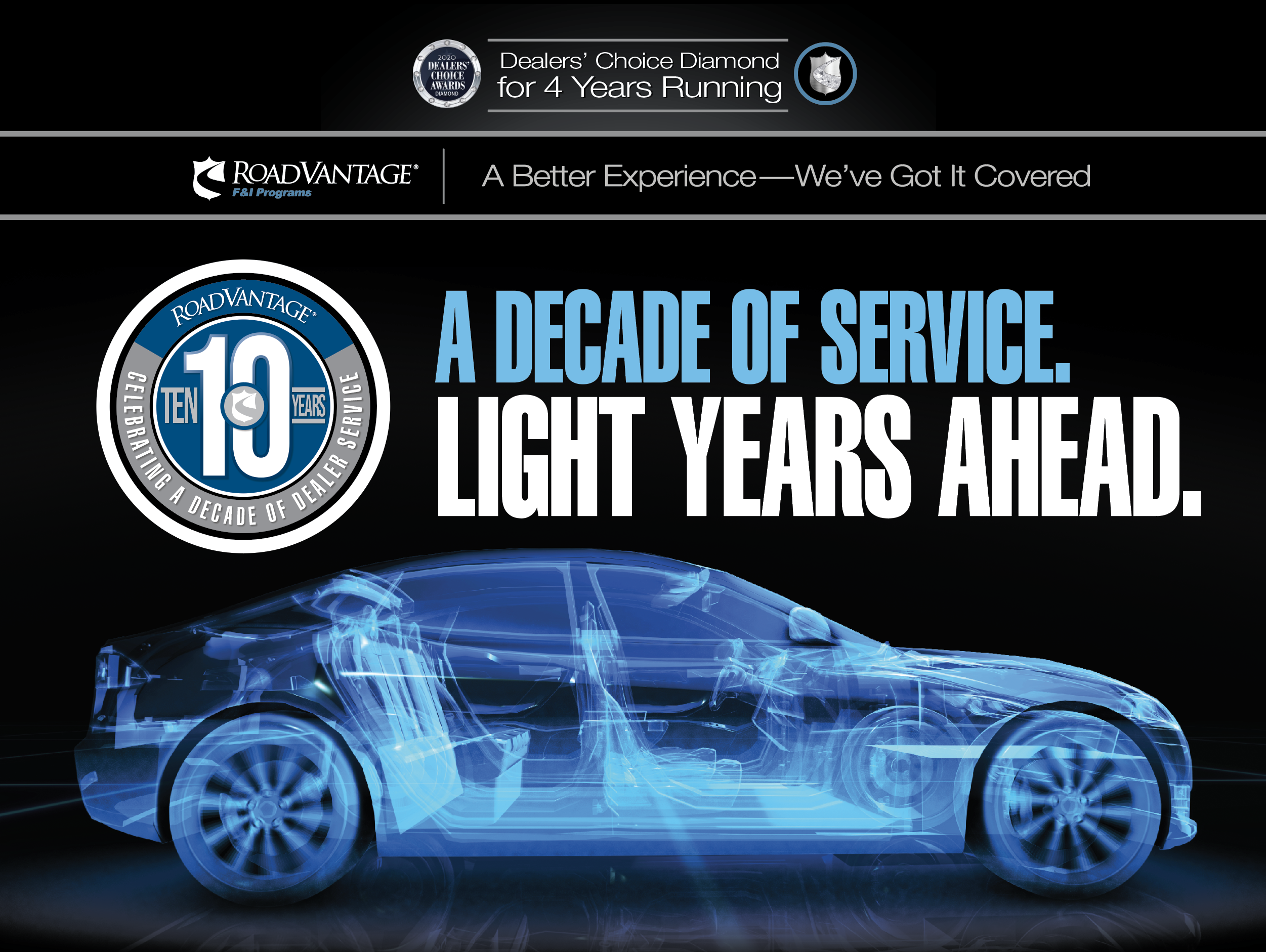 THANK YOU, AGENTS & DEALERS, FOR AN AMAZING TEN YEARS !!!
RoadVantage is honored by the trust you place in the value we provide.
RoadVantage offers a unique combination of value in the market — robust Mechanical VSC and Ancillary products, exclusionary True Coverage, unmatched Agent support, technologies to speed business processes, and the highest levels of claims service.
4-time Dealers' Choice Diamond Award winner
__________________
98% of claims approved in 7 minutes or less
__________________
RoadVantage consistently delivers an exceptional customer experience
__________________
For information on how we can help, call RoadVantage Sales Toll Free: 855-680-2200