Fits perfectly with existing Lifetime programs and helps promote more term ancillary sales.
Proven concept — can increase your Ancillary Bundle productivity by 25-30% while also increasing your gross margins by $200-$300 or more!
A Win/Win for dealers promoting Lifetime VSC — win with higher margins or win with higher term penetrations.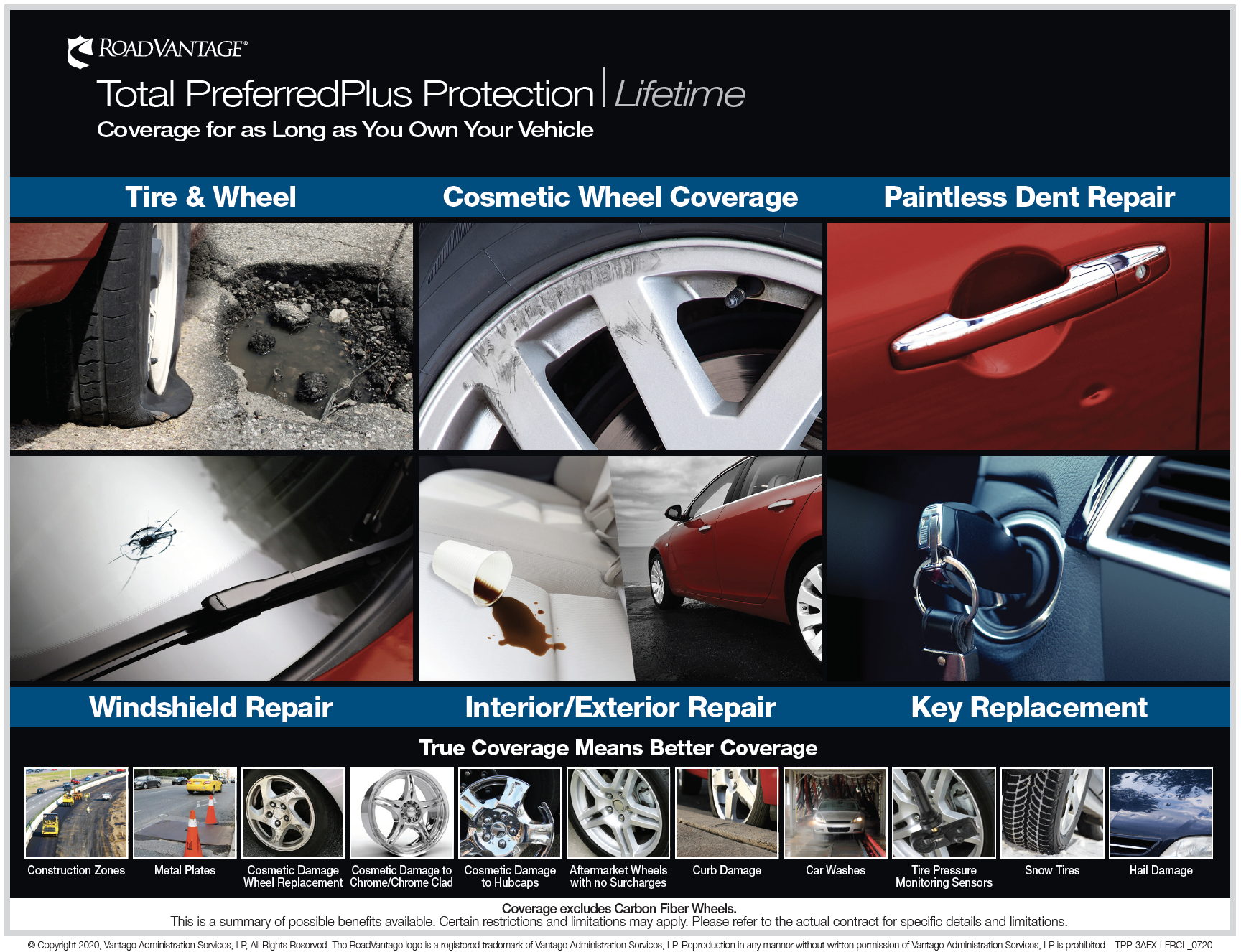 The Lifetime Ancillary Bundle
A Solution No One Else Has
The new Lifetime Bundle is a natural fit for Dealers already promoting a Lifetime VSC concept and a perfect complement to upselling a Lifetime VSC product — the RoadVantage Dealer Advantage bundle front-load enhances the "Why Buy Here" culture a Dealer has already established. And as the additional value of Lifetime promotes more VSC sales, Dealer Advantage promotes more Ancillary Bundle sales.
For prospect accounts selling others' Lifetime programs, this is your opportunity to fit well into their current offerings. Or for accounts NOT selling Lifetime programs, this concept fits to promote more ancillary sales. Plus, since the Lifetime Ancillary program is unique, it provides Agents defense in existing accounts.
Call your RoadVantage representative or our Sales Hotline today:
(855) 680-2200