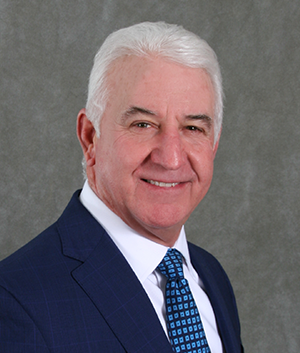 Randy Ross, President of Sales
Randy Ross has more than three decades of experience in the retail automotive industry. Randy has a proven track record of high sales volume and operational profit, while maintaining a customer satisfaction index above both regional and national benchmarks.  He began his career in 1978 in sales and F&I for a Dallas Ford dealership before transferring to a sister dealership where he helped grow sales volume to become the most productive dealer per square foot in the nation, receiving Nissan's President's Award 1983-1985. His outstanding management resulted in his promotion to partner for a dealership in Austin, which he grew into a franchise that ranked in the Top 50 nationally. He eventually presided over four Austin dealerships.
In 1997, Randy co-founded Group 1 Automotive, a publicly held NYSE company for which he served as platform president of Austin operations, with gross sales exceeding $150M and more than 220 employees. Currently, in addition to leading RoadVantage's sales growth, Randy is an absentee owner of Ross Automotive, LLC, a franchised award-winning Chrysler-Jeep-Dodge dealership in North Carolina he began operating in 2002.
Randy has been recognized for his leadership in community service and has received both local and national awards. In February 1999, Randy was one of 63 dealers out of more than 20,000 to receive the distinguished Time Magazine Quality Dealer award at the NADA convention in San Francisco. Also in 1999, he received the Texas Automobile Dealers Association Distinguished Dealer award. Randy and his wife have raised three children and enjoy playing golf in the beautiful hill country southwest of Austin.